Iwona Wüster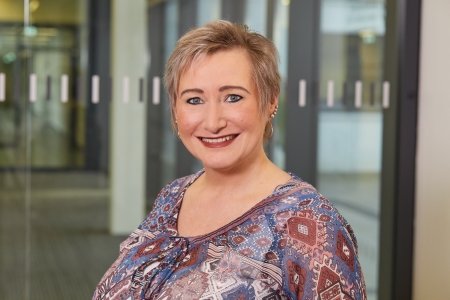 Cordial, friendly, competent and always an open ear for requests of all kinds - that was how we knew Iwona Wüster.
We were shocked by her early death. We are very sad that Iwona, who was the organisational heart of our chair, left us after a serious illness, which she endured very bravely.
We miss her every day and will always keep her honourable memory. Especially excited and worried students have always been encouraged by her empathetic, encouraging and confident manner, which has helped to solve the one or other big or small problem.
She was not only a super secretary, but also a prudent chair manager, a great person and a friend whom we always remember with great pleasure.
We will never forget you, dear Iwona!